Hacking the Sky
Low, angry gray clouds, seemingly non-stop light rain and damp breathing air were hometown weather traits that most bothered me when I was growing up. Like most other children, I had a fascination with airplanes and could spend hours watching them. Going to the airport was one of the coolest things – nowadays not anymore.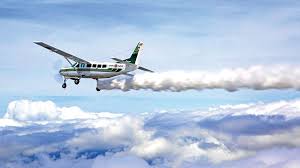 Planes, however, almost always managed to beat antagonistic weather. The opposite was my case. Bad weather automatically meant no outdoor play, parents reinforcing such terrible predicament. How could we change this, I started wondering.
My solution was simple. Equip a few small planes with some magical powder and get them to spray the menacing and sempiternal clouds. Viola! I could not understand why adults had not come up with such a brilliant idea.