Not entirely sure how but I managed to catch 169 films this year. That is 6 less than 2011 but, on the other hand, it seem to say that I was watching a film every other day of the year. Not quite, as I do have a full time job. But weekends were indeed busy as I saw 116 films during the 52 weekends of the year. And I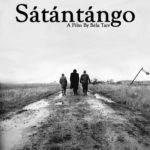 watched over 120 of those films in theaters – not on DVD or online.
My selection of favorite films is presented in the order that I saw them and thus do not intend to provide rankings. Furthermore, some films on my list might have been released last year but I did not get to see them at the time.
In this regard, I have noticed that many top ten lists include films that have not been released in the US. As I am not a professional film critic, I do not get access to such films beforehand;  but I do go to a few NY-based film festivals and see films that have not been released by the end of the year,
That being said, here is the list:
The Artist – Michel Hazanavicius (2011, France)
Las Acacias – Pablo Giorgelli (2011, Argentina)
The Kid with a Bike – Jean Pierre/Luc Dardenne (2011, Belgium)
Elena – Andrei Zvyagintsev (2011, Russia)
I Wish – Kiseki Hirokazu Koreeda (2011, Japan)
Oslo, August 31th – Joachim Trier (2011, Norway)
5 Broken Cameras – Emad Burnat/Guy David (2012, Palestine/Israel)
Delicacy – La délicatesse – David Foenkinos/Stéphane Foenkinos (2011, France)
Neighboring Sounds – O som ao redor – Kleber Mendonça Filho (2012, Brazil)
The Master – Paul Thomas Anderson (2012, US)
No – Pablo Larraín (2012, Chile)
Barbara – Christian Petzold (2012, Germany)
Amour – Michael Haneke (2012, Austria)
Worth seeing:
Miss Bala – Gerardo Naranjo (2011, Mexico)
Once Upon a Time in Anatolia – Nuri Bilge Ceylan (2011, Turkey)
Almayer's Follie – La Folie Almayer – Chantal Akerman (2012, Belgium)
The Deep Blue Sea – Terence Davies (2011, UK)
Stopped on Track – Andreas Dresen (2011, Germany)
Violeta – Violeta se fue a los cielos  – Andres Wood (2011, Chile)
Searching for Sugar Man – Malik Bendjelloul (2012, UK)
In Another Country – Sang-soo Hong (2012, South Korea)
Rust and Bone – De rouille et d'os – Jacques Audiard (2012, France)
Lincoln – Steven Spielberg (2012, US)ronenberg (Canada)
Catching up (seeing the ones I missed in the past):
En la Puta Vida – Beatriz Flores Silva (2001, Uruguay)
Werckmeister Harmonies  – Werckmeister harmóniák – Bela Tarr (2000, Hungary)
The Son – Le Fils – Jean Pierre/Luc Dardenne (2002, Belgium)
The Child – L'enfant – Jean Pierre/Luc Dardenne (2005, Belgium)
Niki and Flo – Lucian Pintilie (2003, Romania)
The Dancer and the Thief – El baile de la Victoria – Fernando Trueba (2009, Spain)
Sheherazade, tell me a story – Yousry Nasrallah (2009, Egypt)
The case of the grinning Cat – Chris Marker (2004, France)
Fireworks Wednesday – Asghar Farhadi (2006, Iran)
About Elly – Asghar Farhadi (2009, Iran)
La Cienaga – The Swamp – Lucrecia Martel (2001, Argentina)
Classics revisited:
L'argent – Robert Bresson (1983, France)
Al Capone – Richard Wilson (1959, US)
A Man Escaped – Un condamné à mort s'est échappé ou Le vent souffle où il veu – Robert Bresson (1957, France)
Rosetta – Jean Pierre/Luc Dardenne (1999, Belgium)
The Prefab People – Bela Tarr (1982, Hungary)
Satantango – Bela Tarr (1994, Hungary)
Damnation – Bela Tarr (1998, Hungary)
One flew over the cuckoos nest – Milos Forman (1975, US)
The Lovers – Les amants – Louis Malle (1958, France)
An unforgattable summer – Lucian Pintillie (1994, Romania)
La bella de Alhambra – Enrique Pineda Barnet (1989, Cuba)
Celine and Juli go boating – Phantom Ladies Over Paris – Jacques Rivette (1974, France)
A Brighter Summer Day – Edward Yang (1991, Taiwan)
Alice doesn't live here anymore – Martin Scorsese (1974, US)
Il Grido – Michelangelo Antonioni (1957, Italy)
Red Desert – Michelangelo Antonioni (1964, Italy)
The Circus – Charles Chaplin (1928, US)
Wake in Fright – Ted Kotcheff (1971, Australia)
Diabolique | Les Diaboliques  – Henri-Georges Clouzot (1955, France)
Cheers, Raúl