Smart contracts are perhaps one of the most touted features of blockchain technology. While the idea itself dates from the end of last century,  blockchains provided the platform for actual implementation in the Internet era.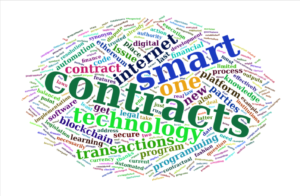 Undoubtedly, Ethereum was the real disruptive innovator by enhancing the original but limited Bitcoin architecture with a plethora of programmable new features, smart contracts being one of them.1 In fact, Ethereum is defined as a Turing-complete platform.. This same development also opened the door for clearly distinguishing between blockchains and cryptocurrencies, the latter being just one application of the former, a general purpose technology of sorts.
Analysis of smart contracts can be undertaken from at least three different angles. These are 1. Finance; 2.